One Platform. 360 Amazon Optimization.
Introducing Feedvisor360
Advertising. Pricing. Inventory. Intelligence.
Start Your Free Trial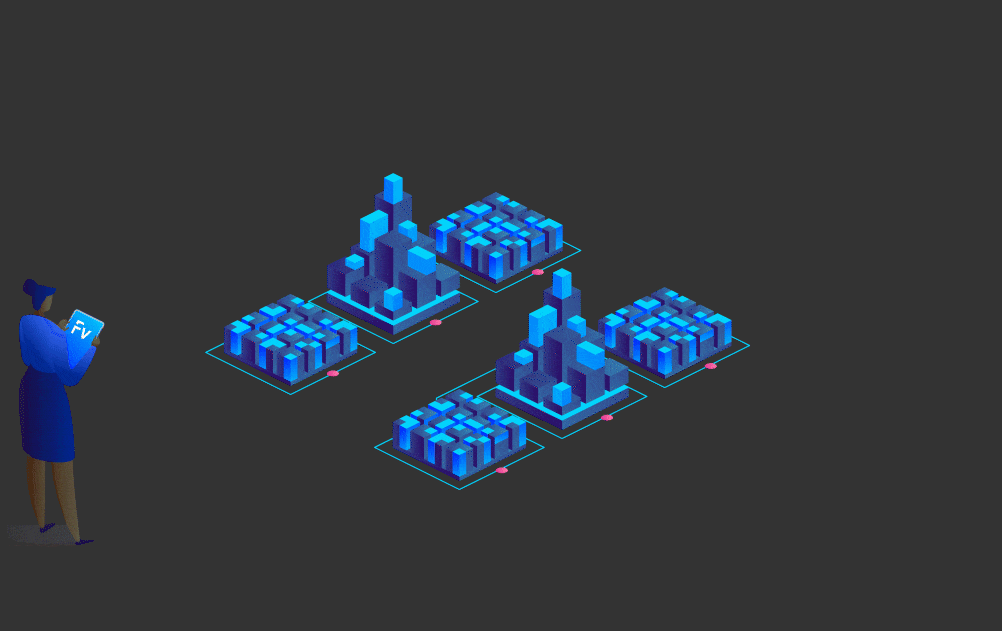 The Only Integrated Platform That Does It All
Experience the only "AI-first" platform with the power to automatically analyze your entire operations and make continuous, real-time optimizations to drive profitable growth with your Amazon business.
Synergy
Feedvisor360 takes integrated actions, holistically optimizing across advertising, pricing, inventory and more to maximize sales and drive optimal performance.
Vision
Machine learning algorithms continuously monitor every data point impacting your business, and drive results based on a holistic view of your operations and data.
Genius
AI-powered technology automatically analyzes marketplace competition and demand and optimizes your advertising and pricing simultaneously to achieve your business goals.
The Highest-Performing Technology for Brands and Sellers on Amazon:
Top Capabilities Integrated for Greater Precision and Speed
Explore the next generation of advertising and pricing optimization with AI-driven technology that fully integrates all key data and actions.
Maximize sales and profits through real-time pricing and advertising optimizations executed in unison.

See all your essential operational data and KPIs in one, easy-to-use dashboard.

Go beyond campaign-level goals with precise, SKU-level analyses and automated actions.

Accelerate demand and decrease ACoS through integrated strategies, balancing ad costs with driving profits.

Continuously analyze your inventory and operational needs to help your Amazon business plan ahead.

Outpace the competition on Amazon with the fastest repricing technology and algorithmic PPC bid management.
"By doing everything through Feedvisor - all my repricing, all my marketing - I'm able to achieve profitable growth, drive synergy across my business, and extract deep operational data in one report for easy and strategic decision making."

David Botton, CEO, Lucky 21, apparel retailer and Feedvisor client
87%
average YoY
sales growth
81%
average YoY
profit growth
57%
average YoY
ad sales growth
Client Spotlight
Your Holistic Partner in Scaling Amazon Success
As a growing Amazon business focused on scaling its brand storefronts, Lucky 21 was looking for a partner with deep Amazon expertise and "AI-first" technology to optimize pricing and advertising strategies. Find out how Feedvisor helped our client efficiently scale its operations, expanding its Amazon presence three-fold while achieving 87% YoY average sales growth.
Read Case Study
Redefining Success for Brands and Sellers on Amazon
Set Your Business Goals and Let Feedvisor Do the Rest
Greater Power: Drive end-to-end performance with the power of "AI-first" pricing and advertising optimization working together to achieve your business goals.

Greater Precision: Realize the true potential of your Amazon business with holistic strategies and data synergy that automatically enacts precise optimizations across your entire catalog and operations.
Discover the Unmatched Power of Feedvisor360
It's finally here: one integrated platform for advertising and pricing optimization, featuring an easy-to-understand dashboard that gives you a full view into your operations and competition. Feedvisor360 is the only platform that empowers brands and retailers on Amazon to maximize sales and profits through real-time analyses and automated actions, powered by precise AI technology that intelligently adjusts campaigns, pricing, and more for maximum performance, right down to the SKU level. Get in touch now to learn more about saving time and maximizing efforts on Amazon with Feedvisor360.
AI + Human Expertise =
Next-Level Amazon Optimization
Feedvisor is more than a technology platform. Our dedicated team of 1P and 3P Amazon experts provides hands-on, agency-like services in tandem with our AI engine's automated optimizations. From building and managing ad campaigns to analyzing operations and creating customized reports, our experts provide ongoing, strategic optimizations and support at every step to help your Amazon business achieve optimal performance and profitable growth across your entire catalog.