Amazon Brand Management, Optimization, and Intelligence Solutions
Strategic end-to-end brand management software and services to grow and optimize your brand's presence on Amazon
72%
improvement in RoAS/ACoS
51%
improvement in sales rank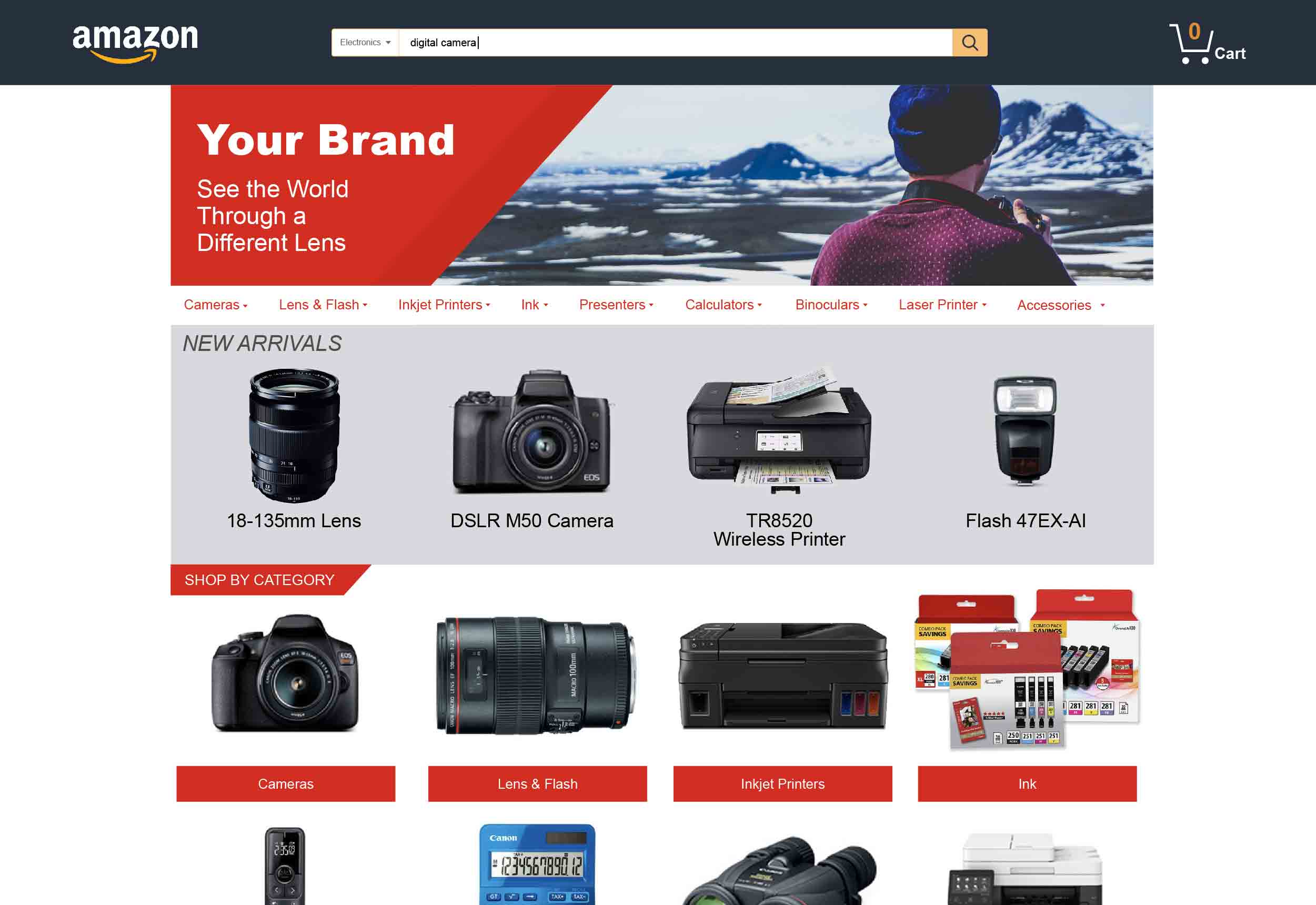 Amazon Storefront Enhancement
Showcase your brand through Amazon Stores pages and landing pages. Feedvisor's brand management team will create and maintain the pages, as well as populate them with a handpicked assortment of products and curated multimedia content — all to drive store awareness and enhance the buyer experience while building your brand's online presence and reputation.
Product Listing Creation, Management, and Optimization
Increase your organic rankings, sessions, and conversions through optimized product detail pages. Feedvisor's experts will set up and populate your Amazon listings with compelling titles, descriptions, and rich imagery, as well as enhance them for SEO and keyword structure efficiency.
Drive Brand Discovery and Conversion
As part of our comprehensive and hands-on brand management services, we will set up and optimize your product listings, run promotions and deals, and create Enhanced Brand Content, A+ Content, and display ads for your brand on Amazon.
Holistic Ad Campaign Performance
From one advertising dashboard, you can create, manage, optimize, and track your campaigns. Receive a 360-degree view into your campaign performance, traffic, keyword targeting and ad spend efficiency.
Track MAP Violations
Receive detailed Amazon MAP insights so you can quickly and accurately identify sellers' violations on ASINs in your catalog, including how often and by how much. You will have visibility to the total number of violations per ASIN per day and can filter the data by brand and vendor for ease of use. You can see the exact time of each violation, the percentage of how far below MAP the price is, and the actual price at which the ASIN is being sold.
SEO Analysis and Keyword Research
We help you target the most impactful keywords to drive sales — top selling keywords, keywords with ACoS that are not driving sales and should be optimized, and top keywords by conversion rate. Our thorough SEO analysis will help you drive more search traffic to your listings.
Amazon Competitor Insights and Analysis
Understand where you are priced competitively, where you are not competitive, and how your reviews and ratings compare to your key competitors.
Solidify a Positive Seller Reputation on Amazon
We provide ongoing strategic reputation management support to ensure your brand experience on Amazon is successful.
Monitor Listing Performance
Identify your high-performing listings, underperforming listings, and unprofitable items in one dashboard to help optimize your product investment strategy.
Customize Your Amazon Brand Solution
Receive customized reports for a specific goal that your business is seeking to accomplish. You can start as macro or micro as you would like, and Feedvisor's in-house experts can provide recommendations based on your individual business needs.
Your Next-Generation Amazon Brand Management and Marketing Agency
Experience another level of personalized, end-to-end service with Feedvisor's team of Amazon 1P experts. From creating and optimizing Amazon Stores, A+ Content, and product detail pages to tracking MAP violations, competition levels, review management, and monitoring your 3P seller footprint, our hands-on team will manage everything you need to take back control your brand expression, optimize the brand experience, and grow market share on Amazon.
"I have never seen something in all my years of selling on Amazon that has generated ROI or given me the data I need to make better decisions than Feedvisor has."
— Tom | Large Home Furnishing Reseller
AI Technology for Powerful Brand Insights on Amazon
Feedvisor's "AI-first" platform maximizes your Amazon success through a powerful combination of industry-leading algorithms, machine-learning, and deep Amazon expertise. By analyzing the many relevant data points, the predictive business intelligence at the core of our platform transforms custom insights into business-critical actions across your operation.