The 2022 Ultimate Amazon Buy Box Guide for Sellers and Retailers
Discover the elements required to compete and tips to win the Buy Box in 2022, one of the most critical strategies for any successful Amazon seller or retailer.
Download the 2022 Ultimate Amazon Buy Box Guide for Retailers and Sellers
Resources
- Playbooks
Learn all you need to know to win and maintain the Amazon Buy Box
Update: Get the most up-to-date 2023 Amazon Buy Box Guide.
The Buy Box, or Featured Offer, is prime e-commerce real estate that can make or break an Amazon sellers' or retailers' profit goals.  
Winning this coveted position comes down to two not so simple stipulations: meeting Amazon's requirements and using data-driven optimization strategies for pricing, advertising, content, and inventory management to maintain the Buy Box, drive profits, and maximize your Buy Box share.
Our latest playbook gives you Amazon's current Buy Box eligibility requirements and shows you how to optimize your operational performance to drive sales, and tips to own and maintain the Buy Box this year.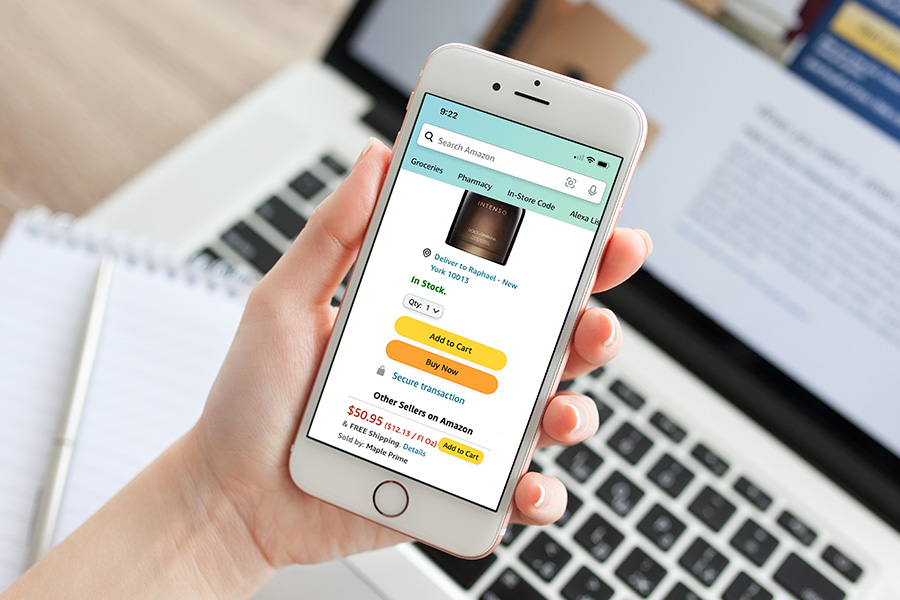 Explore this guide to learn:
Updated Amazon Buy Box requirements
Strategies to win the Buy Box, with tips for improving account health
The impact inventory levels have on Buy Box share
How operational performance, pricing, customer feedback, and other factors work together to determine your success