Resources
- Blog
International Freight: Your Call Up to the Big Leagues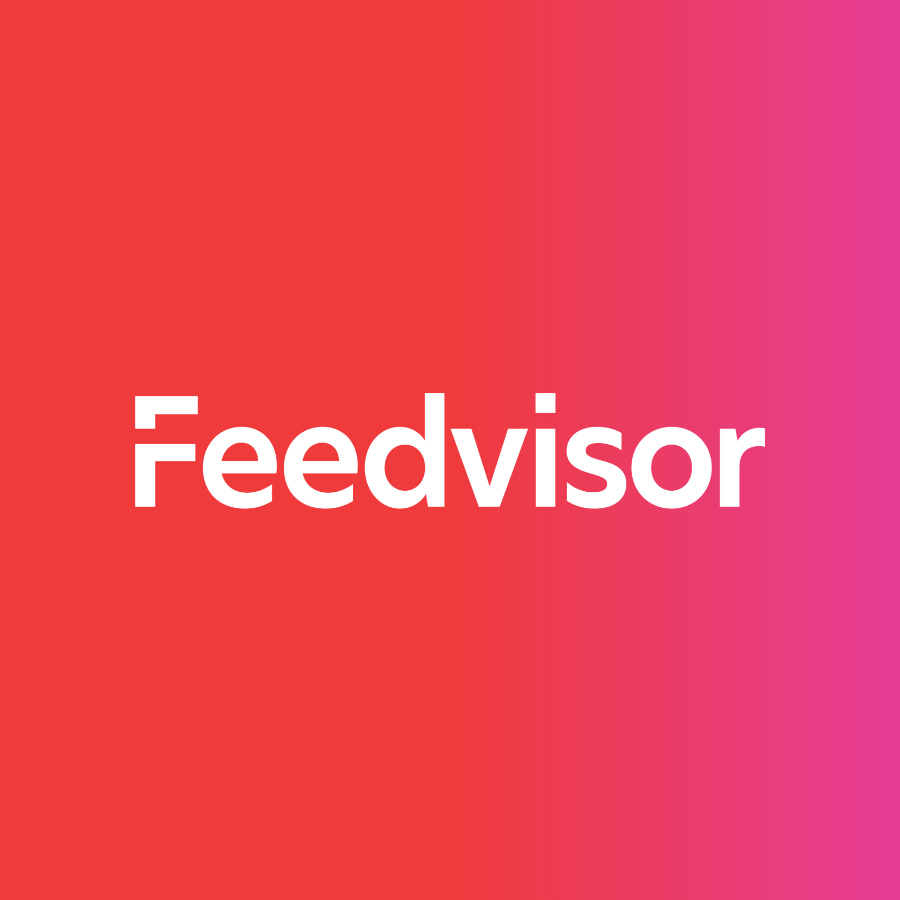 Stay on top of the latest e-commerce and marketplace trends.
The average major league pitcher only pitches one game in five. That's 32 starts in a 162 game season … and an average of five days between each game to focus on honing pitching skills.
FBA sellers are lucky if they have five hours to focus on any one challenge. They're the Swiss army knives of digital sales: mastering SEO, sourcing, pricing, and everything in between. They're pickup baseball players that need to be able to catch, throw, hit, and coach. And when they're ready to up their game, the first place to look is importing.
But it's hard.
Regulations, complications, and bureaucracy are like kryptonite for fast-paced sellers, making international freight inaccessible … but not impossible. As more Amazon sellers graduate to importing, it's becoming the baseline for competitive sales. So without further ado, here's the Freightos importing spring training.
Game Prep: The Decisions Ahead
When going to market with a new product, freight figures early and often. Look out for these three things:
1. Import Restrictions
If you are searching for a new product to sell, you're definitely going to pass over that potentially exploding hoverboard. But Customs, the FDA, and others are on the lookout for more innocuous substances too, like cosmetics, or anything with wood or aluminum. And watch out for hefty anti-dumping duties, for instance, on colored pencils. A simple Google search like "can I import [your product]?" is a good place to start.
Restrictions can kick in before the shipment gets to port; air cargo and ocean carriers have lists of restricted products.
Finally, Google for intellectual property, copyright, and trademark restrictions. If the product is similar to a big brand product, check that site for their IP details as well. Even if you manage to import them, you'll likely face the wrath of Amazon when aiming for the Buy Box.
2. Sales Agreement
When you do find the right vendor, you'll need to hammer out a sales agreement with your supplier by selecting the right incoterm. 
That's an incredibly boring trade term that dictates responsibilities and liabilities with arranging and paying for the shipment. Get this wrong and you risk losing a lot of sleep and money. If you are struggling with insomnia, read the regulations … or just focus on these highlights:
Your go-to incoterm will be FOB (Free On Board or FOB, or possibly EXW or Ex Works). Use other

incoterms

with caution.

FOB is usually best for both the seller and you. Your supplier will likely already have a great deal with a local forwarder for getting the goods to port. Once on-board, your US-based forwarder will take over, arranging the international transit and delivery to Amazon.

The benefit of EXW is that your forwarder has total control of the shipment, from pickup to delivery. You will pay more freight costs than with FOB, so expect a better deal on the sale. How much better deal? Calculate landed cost, with the help of an

Amazon FBA rate calculator

.

Until you are ordering stock by full container load (cleverly called FCL), your forwarder will arrange your shipment as less than container load (LCL). It will be delivered to a warehouse near the port for consolidation with other shipments as either air cargo or packed into a container as ocean freight.
3. Packaging
Think back to the first time you opened an iPhone box. Yes, packaging is about an incredible buyer experience … but it goes much farther than that.
For shipment packaging, consider freight costs as well as protection. Excessive packaging adds cost, especially for air freight that is hypersensitive to size. Check that your supplier is using standard size boxes that fit nicely on pallets and is using the smallest suitable

box size

.

Product packaging can also blow out freight costs. If you can have input here, contact a packaging company near you to get

creative product packaging ideas

, so it will look great, be protected, and cheaper to ship.

Don't palletize shipments to conform with

Amazon's packaging requirements

until

after

US customs clearance. Pallets increase air freight costs and Customs fumigate, causing delays.

Double-box fragile products to add extra cushioning, and use bubble wrap in the first box. As fun as styrofoam peanuts are to play with, stay away – they're a big no-no for Amazon.

Smaller shipments often get mixed up, so clearly mark cartons and boxes – carton count, gross weight, net weight, country of origin and tracking labels (like FBA shipment labels).
Get That Third Base Coach: Forwarder Up
As appealing as it may be, don't try to go at importing alone – ship happens. Many things can, and do, go wrong, especially for beginners. For example, many importers starting out are lured by a supplier's offer to arrange the shipment as far as the US port of entry. The importer mentally adds on local trucking costs, and it looks like a great idea until they discover the other costs involved – including, quite possibly, some hefty Customs penalties.
That said, your first two shipments – a sample order to check the product, and a small trial order to test the market – don't need a forwarder, and can go by courier.
Forwarders don't typically own trucks, ships, and planes. Like any other middleman, you want assurance that they will add value, not hassle. There's no established Yelp for forwarders (startup idea, anyone?) so finding one you can trust is usually by luck or word of mouth. Since many freight companies are still a little old-school, expect a price quote to take at least a couple of days. Fortunately, freight marketplace like Freightos make the process more automated than it once was.
By the way, when selecting between forwarders, don't be put off by smaller local companies. They don't get caught up with Fortune 500 customers and have more time to reply to your questions and stay on top of your shipment. You don't have to use an Amazon-partner truck carrier, but you need one with some experience delivering to Amazon, and possibly with prepping.
Step Up To The Plate: Requesting A Quote
However you decide to find a forwarder, here's what you'll want to have on hand when pricing your shipment.
First, have your supplier send the packing list and the commercial invoice. Importing without these is a non-starter.

Work out whether you are going for an

air or ocean

quote. No surprise that air freight is quicker, but for smaller shipments it's cheaper too. Compare air and ocean quotes side by side when you have your shipments to see what works for you.

Determine who will handle the FBA prep. Letting your international supplier helps, but also educates him on how to bypass you as a sales channel. If it's a US FBA prep facility, that's your US destination.

Insurance

u

p

.

Truck and ocean carrier terms and conditions limit liability and forwarders typically offer competitive rates. Insist on comprehensive cargo insurance to make sure that your bank balance doesn't join your cargo taking a dip.

Get Amazon fulfillment center delivery details from Seller Central (or just the one if you are using Amazon's Inventory Placement program).

Using the packing list, calculate your

total weight and total volume

.

Using the commercial invoice,

look up the HS code

. It will give you an estimate of customs duties to boot. Don't stress on this though – the forwarder will help.

Come up with your US company Tax ID. Customs needs it for you to be an "Importer Of Record."
Batter Up: Shipping The Goods
Once you've selected the best quote and forwarder, it's time to play ball. Set out your communication expectations with your new forwarder. They'll step you through the process, especially what they need from you, and when. Having a general understanding of at least the key documents is useful, but your best input is to focus on ensuring data accuracy on all forms. Just one tiny discrepancy can lead to costly delays.
Here's a simplified process of what your forwarder will be arranging:
Transport to pick up and deliver shipment to the consolidation center.

Load consolidation.

Transport to the port.

Vessel loading by the terminal authority.

Customs clearance.

International transit (ship or air) … followed by all the preceding steps in reverse order once the vessel arrives in America.
Your forwarder will manage most things, but Customs expects you to do some of the work too.
Choosing bonds

. Customs ensures it will get paid by making you take out a bond. There's a choice of Continuous bond or Single Entry Bond (plus ISF bond for LCL ocean freight). Your forwarder will advise.

Duty payment

. US Customs doesn't let forwarders ACH/wire to them on your behalf. So risk delay, or speed up Customs clearance by setting up your own Customs account.

Inspection charges and penalties

. Most shipments are routinely cleared, but an inspection might be triggered by something as seemingly minor as data discrepancy. You will be directly responsible for payment.
Home Run: Delivering To Amazon
Final delivery of international shipments is much more complicated than standard domestic trucking, even if things go according to plan. The trucks need to be ready for pickup soon after Customs clearance, without getting caught in port congestion. The shipment should be checked and prepped (either by your forwarder or a FBA Prep service) to comply with Amazon requirements before delivery. Although it's cheaper to do that in China, it's also risky business when you are just starting out. And the final complication is with Amazon's inflexible appointment and delivery processes.
It's trickier still if things don't to plan. The shipment might have been held up in transit. Or the supplier have incorrectly labeled the boxes. The delivery truck may get held up. A good forwarder has contingencies for managing all of these situations and you're basically in their hands – just another reason to make sure you choose the right partner.
The Final Score
Feeling lost? Here's the quick list of what you need to get on top of:
Check for product import restrictions

Nail down the right sales terms (incoterms)

Select the right freight packaging

Arrange courier for sample order and trial order shipments

Gather all the information you'll need to find a forwarder

Set communication expectations with your forwarder

Double-check all documentation

Get the right customs bond

Make sure there is plenty of buffer time before delivery to Amazon
As many Amazon FBA sellers can attest, international sourcing can be a goldmine – there's a reason Amazon has registered itself as a licensed NVOCC. Good luck!
Freightos is the world's first international freight marketplace. Instantly compare forwarders by price, transit time and ratings, book online, and manage your shipments in one place, all with 24×7 support from experts that live and breathe freight (seriously).
And since we love Feedvisor readers, sign up for free today and get $100 towards your first international shipping of over $1,000.