Brand, Campaign, and Business & Operational Intelligence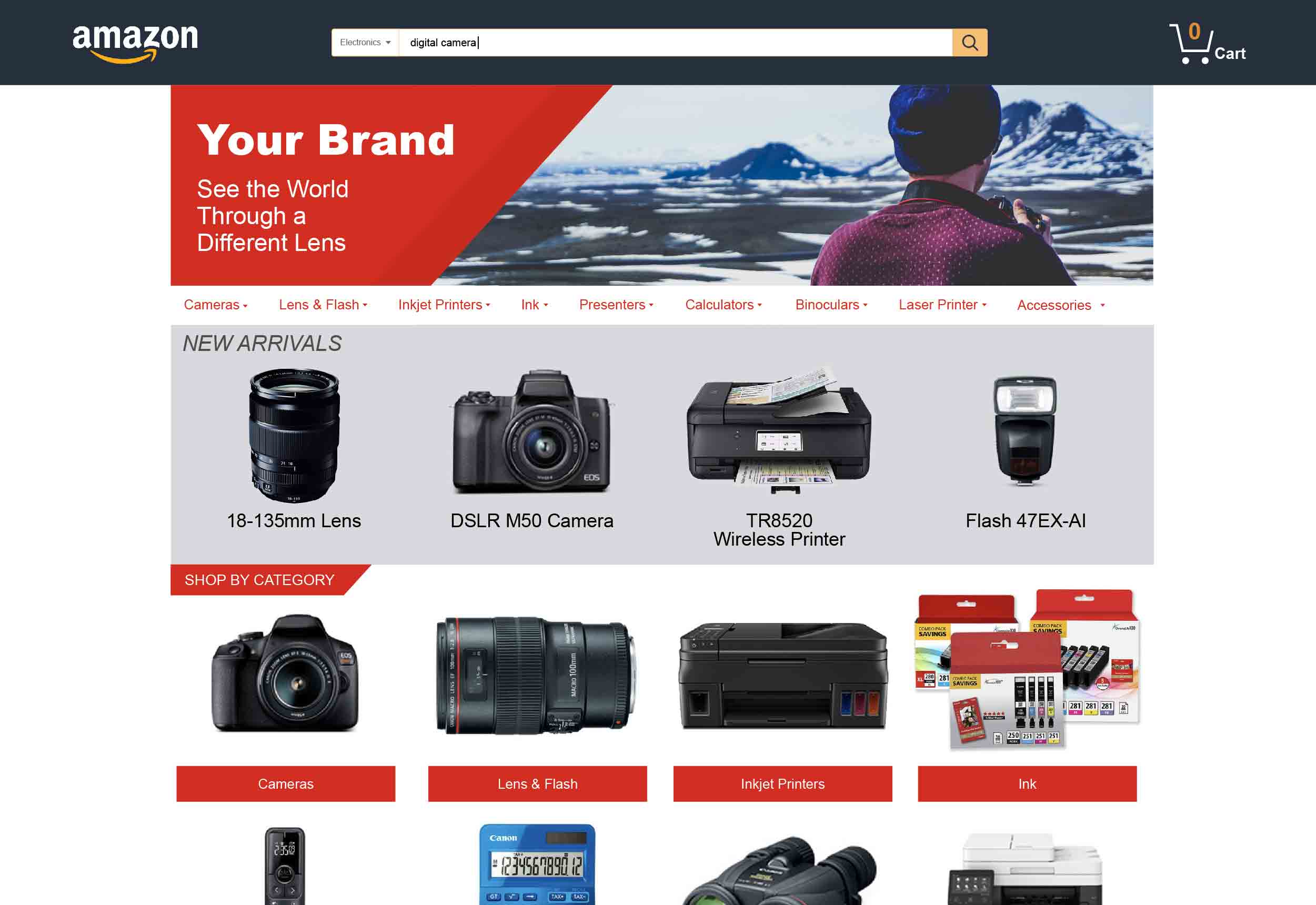 3P Storefront Launch and Management
Feedvisor's 3P launchpad helps your brand get started on the marketplace, whether you are transitioning from 1P, coming to Amazon for the first time via the 3P channel, or want a team to take over managing your store to optimize performance. Our team of Amazon experts performs an extensive pre-launch analysis that includes SKU-level performance, competitive mapping, inventory data and demand forecasting, and fulfillment strategy.
Our team of Amazon experts holistically manages your 3P storefront and provides strategic business consulting, actionable recommendations, and hands-on execution through every stage of your store's lifecycle. Comprehensive management includes active setup of SKUs, ongoing content management, real-time AI repricing, advertising optimization, returns analysis, inventory health and replenishment notifications, reputation oversight, and informed strategic analyses to help you drive greater profitability and establish a deep understanding of Amazon.
Advertising and Marketing Strategy and Management
Our Amazon Advertising experts operate with an agency-like model, optimizing your marketing strategy and executing based on campaign best practices, as well as current and historical data to drive ROI based on your specific business goals. Using natural language processing and cutting-edge technology, Feedvisor's team of Amazon experts optimizes and runs your campaigns and promotions to drive traffic to your store or 1P ASINs and generate incremental sales.
Content Listing Optimization
The managed services team will ensure that your products are ranking effectively across both organic search and paid efforts to maximize conversion. Performed according to Amazon best practices and with a specific lens on SEO, listing optimization creates accurate naming conventions, descriptive titles, high-quality hero images, compelling product copy, and correct product variants to effectively convey competitive differentiators and value-added features or benefits.
Feedvisor's team of Amazon experts will optimize visual and written content within product detail pages to effectively appeal to target audiences, applying A/B testing as appropriate. By testing with various images, descriptions, backend keywords, and other factors, Feedvisor creates bespoke content to yield higher sales results. Coupled with our digital shelf analysis, detailed listing optimization can help you effectively gain control of your brand on Amazon.
Reputation Management
We provide ongoing strategic reputation management support to ensure your shopper experience on Amazon is successful. Leveraging our "AI-first" platform, our team of Amazon experts is able to receive immediate notifications when ratings and reviews are submitted, as well as evaluate their impact on the business. We can rapidly respond, as well as identify patterns and insights that can improve business performance over time. As a result, you will be well-equipped to protect and optimize your online reputation, garner customer trust, and become a credible brand in the market.
Inventory Management
Feedvisor's inventory management insights — which can be applied to 1P, 3P, and hybrid operations — ensure your inventory levels on Amazon are always optimal. Through real-time notifications and alerts, you will easily be able to tell when you are going out of stock and need to reorder, as well as accurately predict future inventory needs with demand forecasting.
Marketplace Cleaning
Using our robust marketplace intelligence reporting, Feedvisor's team will monitor, flag, and take action upon any unauthorized 3P sellers to help you capture greater market share and unrealized profits. Once cleaned, Feedvisor will also automatically alert you via email to any new unauthorized sellers that enter the market.
Counterfeit Removal
Feedvisor's counterfeit recognition provides close to real-time notifications of new sellers and suspicious items that appear in your market sphere. Feedvisor's managed services team vets each instance for illegitimacy and provides summary emails weekly, daily, or as needed based on detected counterfeit activity.
Combining Powerful AI Technology and Deep Amazon Expertise
Grow your Amazon business with Feedvisor's expert team and best-in-class technology
72%
improvement in RoAS/ACoS
"Through content optimization and ongoing management of advertising, Feedvisor has enabled my brand to grow and generate new customers."
— Mark | Enterprise Brand