Resources
- Blog
Is Fulfillment By Amazon (FBA) Worth It?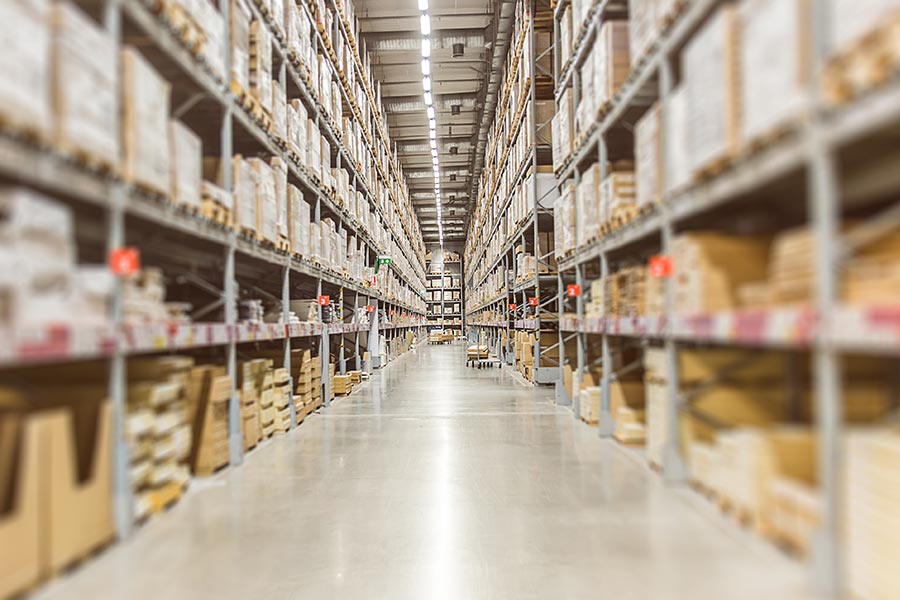 You've sourced all your products and are ready to start selling them on Amazon. What is the best way to do so? Should you fulfill your orders yourself with Fulfillment by Merchant or get Amazon to do all the work for you with Fulfillment by Amazon?
The Many Advantages of FBA
1. Let Amazon do the hard work.
Why work extra hard when you do not have to? Let Amazon's fulfillment centers store your products and do the legwork for you. When you receive an order, let Amazon's employees pick, pack, and ship your products. They will also handle all customer service queries and returns.
2. Enjoy the Amazon elite status.
With FBA, your products are eligible for Super Saver Shipping, Amazon Prime, and Buy Box-Eligible status. These features tend to lead to a higher conversion rate.
3. Sell more products.
Many argue that having the Amazon name attached to your status inspires trust in shoppers since they know they can expect excellent customer service and fast delivery. FBA can, therefore, result in more Buy Box wins, incremental sales, and ultimately more profit to your bottom line.
Despite the many fees Amazon charges for storage, order handling, picking and packing, weight handling, and commission, advocates of FBA say it is still worth it. Selling via FBA makes you a far more desirable seller, which can have a significant impact on your store's success.
Stay on top of the latest e-commerce and marketplace trends.
Is FBA Worth It for You?
While FBA is considered one of the most influential levers third-party sellers can utilize to improve marketplace performance and get ahead of their competitors, without a proper FBA analysis, many sellers will see their profitability fall short of projections.
So, should you use FBA? It depends on several variables which are outlined below:
1. It depends on what you sell.
Although some of the fees associated with FBA change according to product size and weight, the picking and packing handling fees are fixed. This means that if your items tend to be on the smaller side, not too heavy, and higher priced, it makes the FBA fees more manageable.
For example, the fees associated with a $10 item that is large and heavy will represent a large percentage of your profit margin, whereas the fees for a small and light item that sells at $30 will represent a much smaller percentage. Legendary Amazon seller and selling guru Skip McGrath gives the examples of a bracelet, gun holster, and Bluetooth speaker as examples of small, lightweight, high-priced items that win the Buy Box nearly every time.
Popular items that sell quickly are also great for FBA. It does not make sense to send slow-selling items to Amazon, as these are likely to languish in storage, racking up storage fees. Some sellers dispute this, however, claiming that low sales rank items are ideal to sell via FBA since their chances of selling improve with FBA due to their Amazon Prime badge.
2. It depends on how much you sell.
If you are a large seller, physical storage space may be an issue. By sending your inventory to Amazon, you do not have to worry about where to store it or finding your own warehouse. Additionally, with more storage space, you can sell more items. You will also have more time to focus on growing your business.
On the other hand, if you are a small seller, you may also want to leverage FBA, since you likely do not have an efficient fulfillment system of your own in place or want to risk the potential negative effects that a poor customer experience could create. If you want to scale profitably, then FBA could also be a useful solution for you.
3. It depends on how much manpower you have.
FBA could also prove extremely useful if you lack the manpower to cope with an overabundance of orders. To fulfill an item yourself will involve a trip to the post office, and with people expecting rapid shipping, you need to be ready to fulfill their order within a day or two. If you receive a large number of orders, this could prove to be quite difficult.
You could take on extra employees at peak selling periods, but this would involve managing a team, as well as knowing how and when to anticipate the busy times. It can be difficult to anticipate when you will have an influx of orders, and therefore hard to prepare the necessary manpower in advance. Whereas Christmas may be an obvious one, other times of year may not be, and you do not want to find yourself without the proper resources.
4. It depends on how much you value Amazon's reputation.
At the end of the day, both FBM and FBA sellers have proven to be extremely successful. However, there is certainly a strong school of thought that says that customers are more likely to buy from Amazon themselves, due to the strong level of trust that the company instills in them. It always leads back to reputation — if something goes wrong, people know that Amazon will resolve the issue. They also know that Amazon has mastered the distribution process and will send the item quickly.
Note: The official launch of Seller Fulfilled Prime in August 2016 indicates that your fulfillment method should be revisited on a regular basis. Since the Prime badge can now be bestowed on qualified FBM sellers with excellent ratings, it is an incentive for these stakeholders to fulfill orders themselves and simultaneously benefit from the Amazon name.
There is also the argument that FBA sellers can sell for more because they have the Amazon name attached to them. Indeed, many Amazon consumers pay an annual fee for Amazon Prime, which entitles them to free 1- or 2-day shipping, among other benefits. Since FBA items become Prime-eligible by default, the free shipping works in your favor.
For example, say you had 10 boxes of coffee to sell and were selling them from home at $42 + $8 for shipping. You would have to go to the post office and pay to ship each sale individually, including the materials to put the coffee in. On the other hand, if you were selling FBA, you could ship all the boxes to Amazon at once and then list them at $50 each with free shipping. The cost to the customer would be the same, but as an FBA seller, you would be generating more profit.
Final Thoughts
Is FBA worth it for you? The answer is that you need to really know your business. To work out which method to use for which items, you need to have in-depth knowledge of your inventory position and invoices. It takes research and a strategic approach, but once you have figured out which is the most profitable route for you, it will make the entire selling process a whole lot smoother.
For a more in-depth discussion about FBA and to learn more about how to leverage Amazon's infrastructure as a seller, check out Feedvisor's Amazon University. 
Learn what Feedvisor can do for your business.
When you partner with Feedvisor, you automatically receive access to our true, AI-driven technology and hands-on team of e-commerce experts. Contact one of our team members today to learn more about our end-to-end solution for brands and large sellers on Amazon, Walmart, and e-marketplaces.