Resources
- Playbooks
The 2019 Amazon Consumer Behavior Report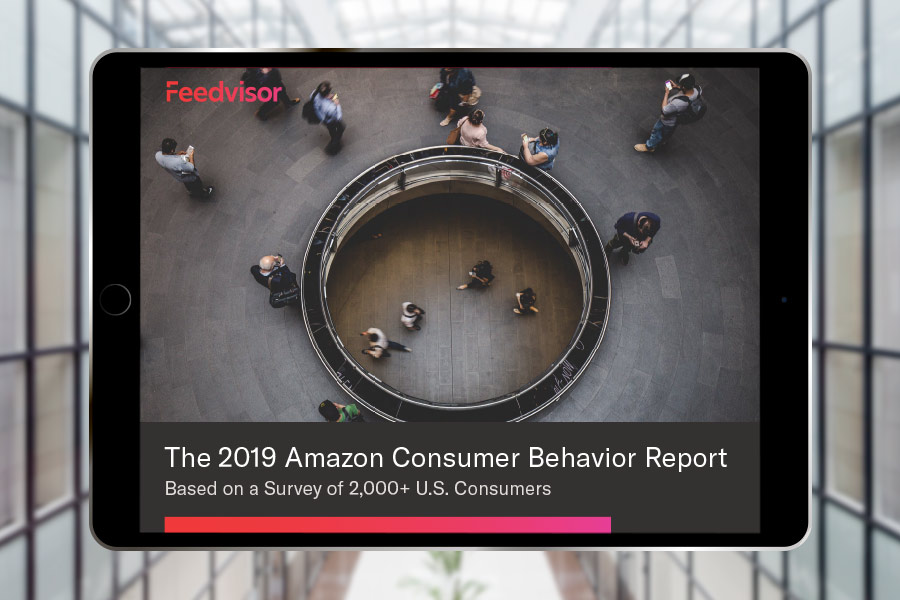 Stay on top of the latest e-commerce and marketplace trends.
Two-thirds (66%) of U.S. consumers typically start their search for new products on Amazon — and an even higher number go to the platform when they are ready to buy a specific product.
These statistics only scratch the surface of Amazon's dominance of the consumer purchase journey, from awareness and initial search to conversion and beyond. In our latest data-backed resource, The 2019 Amazon Consumer Behavior Report, we provide a comprehensive overview of the results from a survey of more than 2,000 U.S. consumers — behaviors, trends, and patterns that are defining how people approach shopping online, with a specific lens on how consumers utilize Amazon.
With a continuous rise in consumer expectations, sellers and brands need to know how to remain nimble in the omnichannel world of today to not only keep up with the competition, but adapt their strategies to drive awareness, engagement, and customer loyalty. Sellers and brands can improve sales rank and increase conversions to Amazon product listings by using a data-driven optimization solution. In the report, we include extensive information on consumers' shopping frequency and preferences, perceptions of ads and private label brands on Amazon, factors that drive purchases, plans for Prime Day and holiday, and more.
What Will You Discover Inside the Report?
Insightful statistics regarding shopper loyalty and satisfaction

Prime membership data, including how many consumers are members and the main benefits of the program

Consumer perceptions of Amazon's search results, advertisements, and brand selection

How many consumers plan to partake in online shopping events such as Prime Day and Black Friday this year
The report includes qualitative commentary on how consumers feel about ads while they are browsing on Amazon, if they trust Amazon product reviews, if they are likely to try an Amazon Go store or a make a purchase with a voice-activated device, concern about counterfeits, and more. For sellers and brands, being able to zero in on specific consumer behaviors will enable you to refine your customer experience to include increased levels of targeting, convenience, and engagement.
Learn what Feedvisor can do for your business.
When you partner with Feedvisor, you automatically receive access to our true, AI-driven technology and hands-on team of e-commerce experts. Contact one of our team members today to learn more about our end-to-end solution for brands and large sellers on Amazon, Walmart, and e-marketplaces.
Download the Report
Thank you for your interest. You will receive an email shortly to access the content.